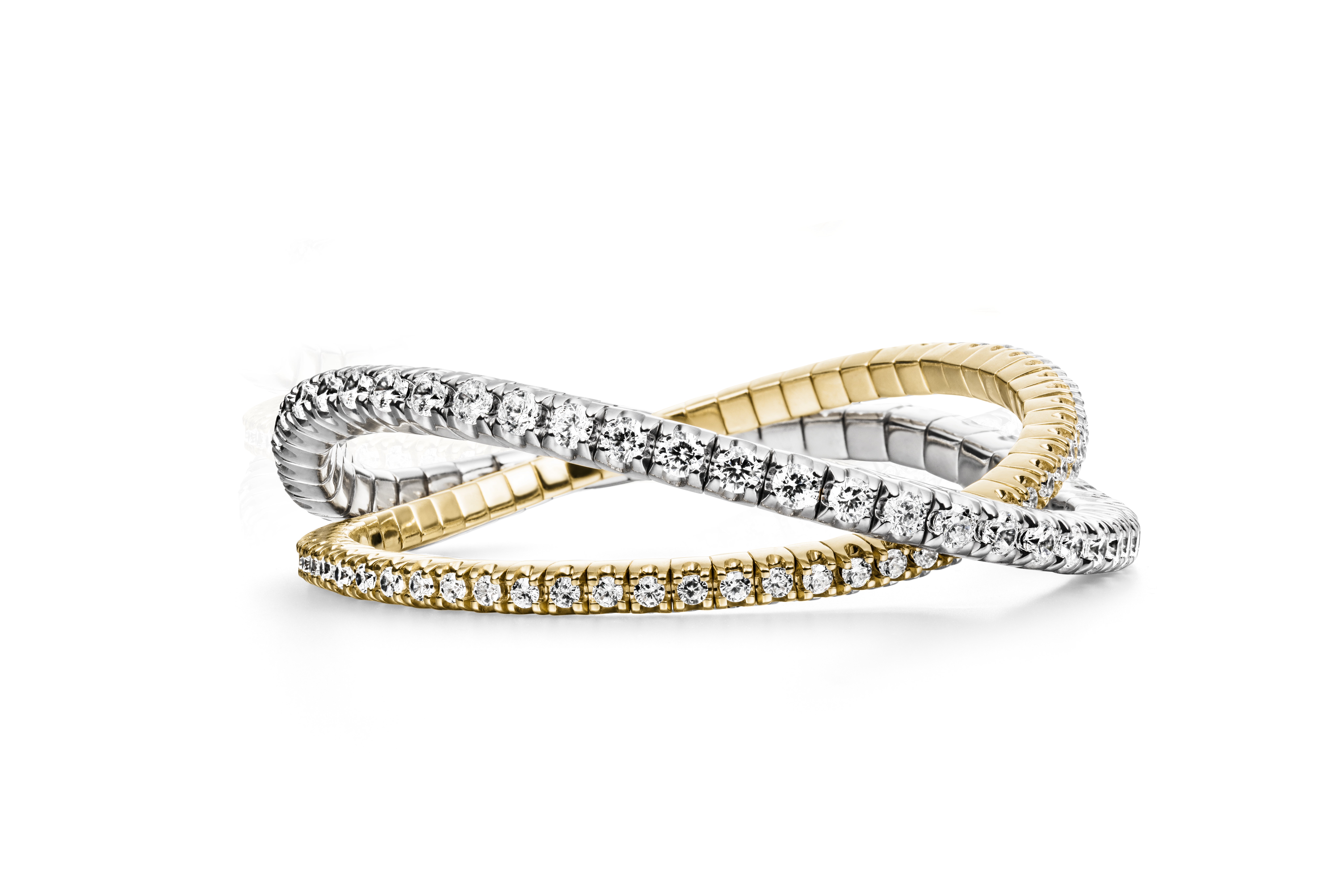 DAZZLING-DIAMONDS FLEX COLLECTION
Diamonds strung together in a circle sparkle in the new DAZZLING-DIAMONDS FLEX collection.
Set in precious gold, the diamonds are joined together by even and flexible links. Elegant and practical at the same time, the stretch bracelets and rings can be put on and taken off easily and promise the highest wearing comfort. This is made possible by the patented FLEX-SYSTEM.
Available in 14- or 18-carat white gold, yellow gold or red gold, with white or colored diamonds. LUIS & FREYA provides an extended warranty of 5 years on the exquisite bracelets and rings.
DAZZLING-DIAMONDS FLEX BRACELETS
DAZZLING-DIAMONDS FLEX RINGS