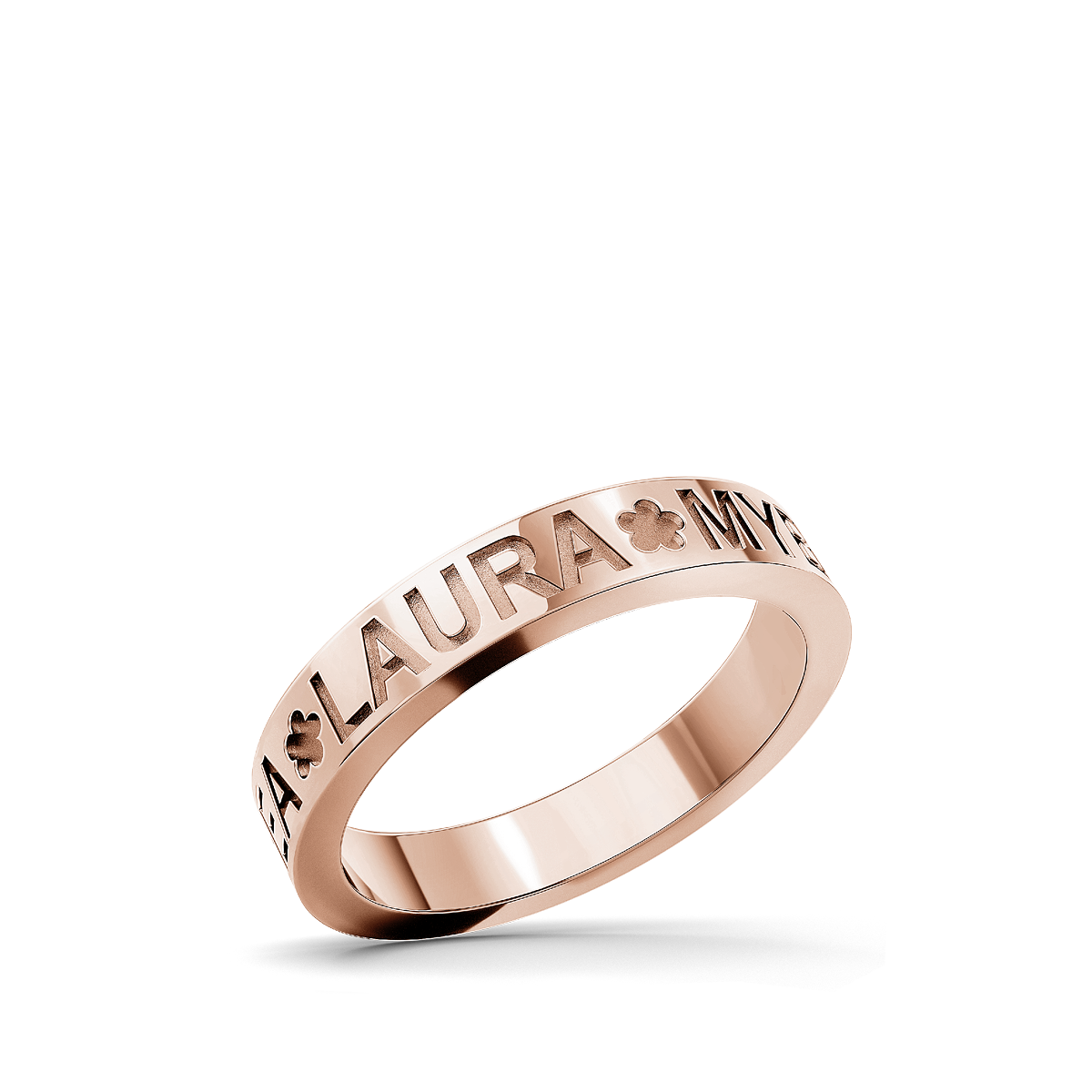 Production time incl. delivery time 3-4 weeks
Product number:
1.220.100.001-53
DESCRIPTION:
The exclusive Icon Ring 4.0 Diamond ring captivates with a unique design and stands out, especially with its personalized letter design and diamond embellishment. It features 1-4 text sections for your very own meaningful message. As a special highlight, you can add 1-4 glittering diamonds between the words or phrases. The smooth design of the inside of the Icon Ring 4.0 makes it comfortable to wear.
Create a unique piece of jewelry in your very own personal design, or as a special gift for your loved ones.
DETAILS:
- Category: Ring
- Collection: LOVE-LETTER
- Line: ICON
- Surface: Polished
- Width: 4 mm
- Height: 1.8 mm
- Gemstone (optional 1-4 precious stones): brilliant cut 0,025 ct H/SI1
(Personalized products are excluded from exchange)