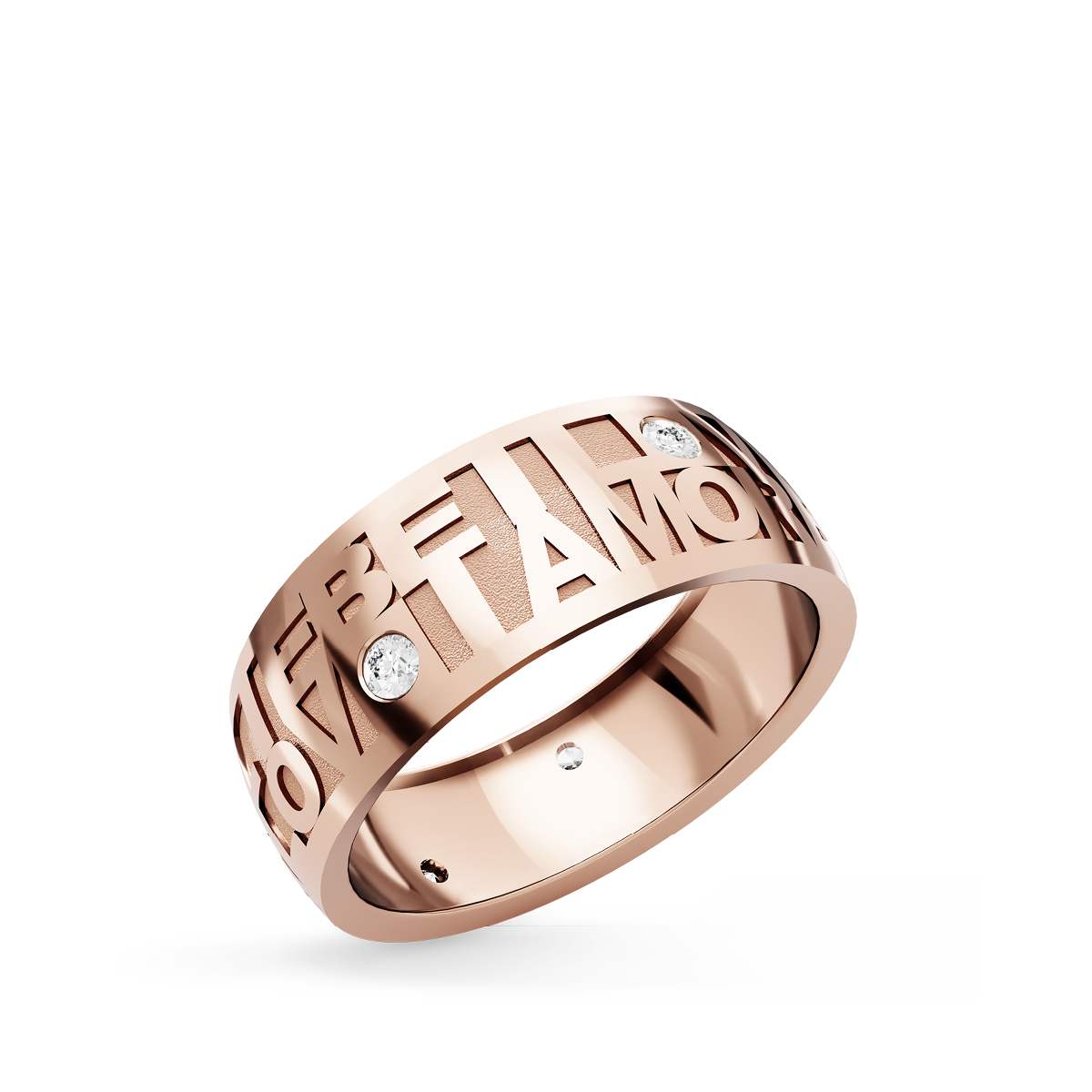 Production time incl. delivery time 3-4 weeks
Product number:
1.220.110.001-55
DESCRIPTION:
The Characters Ring 7.0 Even Ring stands out especially due to its personalized letter and symbol design, which find space on a full-surface background. It has two lines of text for your very own meaningful message. The ring can be adorned with diamonds if desired, and the smooth design makes it comfortable to wear.
Create a unique piece of jewelry as your very own personal design piece or as a special gift for your loved ones.
DETAILS:
- Category: Ring
- Collection: LOVE-LETTER
- Line: CHARACTERS
- Surface: Polished
- Width: 7 mm
- Height: 1.6 mm
- Gemstone (optional): Brilliant cut 0.025 ct H/SI1
(Personalized products are excluded from exchange)
*Prices without diamonds